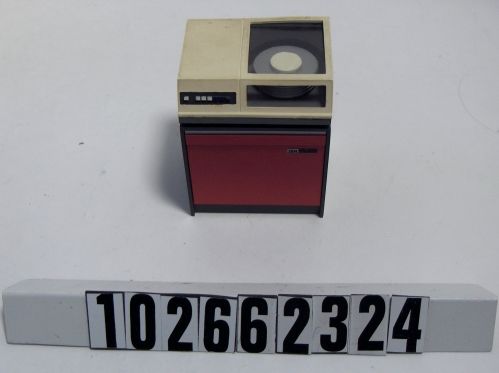 Title
IBM System/360 salesman's model of a 2311 Disk Drive
Date
1964 ca.
Manufacturer
International Business Machines Corporation (IBM)
Dimensions
overall: 3 1/4 in x 2 1/2 in x 2 1/4 in
Description
Not certain that this was manufactured by IBM. Appears to be scale model with only moderate detail. Construction appears to be plastic cast around wood with added details.
Category
Ephemera/other
Curator Notes
When selling large, expensive computer systems, many manufacturers created salesman models to help customers visualize what they were buying as well as to assist in planning where and how to install these complex room-sized computer systems.
Credit
Gift of Al Burstiner