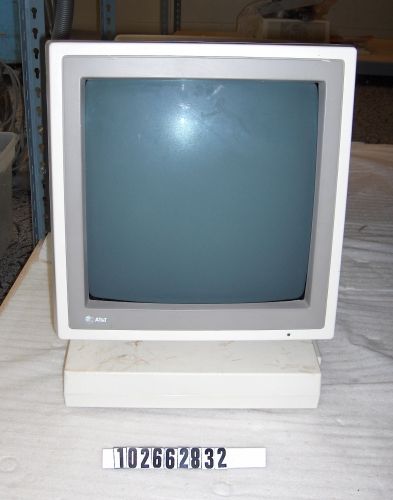 Title
AT&T 730 Controller Unit with attached display
Manufacturer
AT&T
Place Manufactured
U.S.
Identifying Numbers
Model number
730
Model number
730X
Type of cartridge.
Other number
106219694
CC number
Other number
3344-730
PEC number
Other number
501013726
CC number on display
Other number
53D610YAA
Code number on display
Serial number
90630510038
On display.
Serial number
90TY31130128
On cartridge.
Serial number
90TY35011305
On barcode label too.
Dimensions
overall: 19 1/2 in x 15 in x 14 in
Description
Object is an attached display with a controller unit with removable cartridge.
Category
I/O/display/CRT
Credit
Gift of Bill Rieken