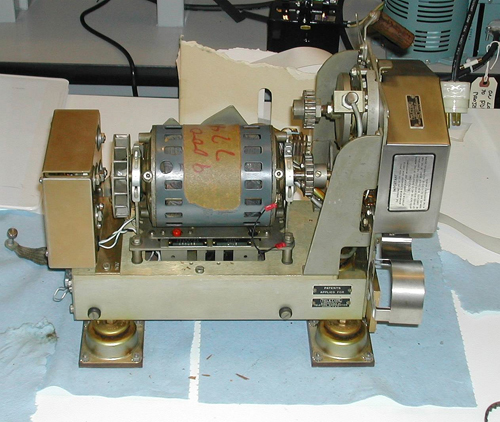 Title
DEC PDP-1 BRPE paper teletype tape punch machine being restored by the PDP-1 restoration team
Description
This is a color digital image of a side view of the BRPE paper tape punch machine for the PDP-1. The punch tape machine has been removed from the main computer and is resting on top of a white table that is covered with blue towel pieces. There is a piece of brown tape with writing in red taht reads "9000 774..." on top of the center drum like device inside the machine.
Date
2004-07
Publisher
Computer History Museum
Place of Publication
Mountain View, Calif., U.S.
Dimensions
299 KB
Format
Electronic image
Category
Digital Image; Digital photograph; Identification photograph; Publicity photograph
Subject
PDP-1 (Computer); Digital Computer Corporation (DEC)
Credit
Created by the Computer History Museum PDP-1 restoration team