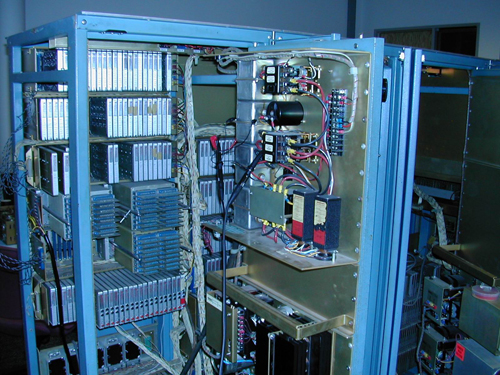 Title
Power supply testing by the DEC PDP-1 restoration team
Description
This is a color digital image of the power supply testing on the PDP-1. All the panels have been removed showing the interior components. In the foreground are several power supply units mounted on the inside wall.
Date
2004-04
Publisher
Computer History Museum
Place of Publication
Mountain View, Calif., U.S.
Dimensions
308 KB
Format
Electronic image
Category
Digital Image; Digital photograph; Identification photograph; Publicity photograph
Subject
PDP-1 (Computer); Digital Computer Corporation (DEC)
Credit
Created by the Computer History Museum PDP-1 restoration team