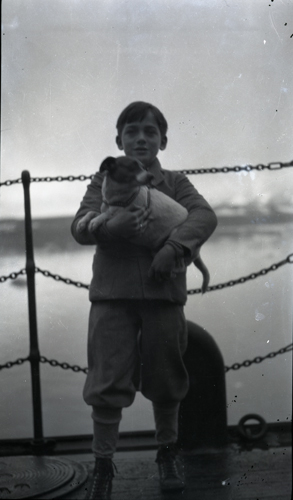 Title
J. Presper Eckert holding a dog
Date
1930 ca.
Dimensions
5 3/4 x 3 1/2 in.
Format
Negative
Description
This is a black and white film negative of Eckert holding a dog aboard a ship or on a dock. Behind him is a three chain link guard. Light is coming from the sky.
Written in pencil on small white round label on original protective sleeve is "1086-11"
Category
Identification photograph; Film negative
Subject
Eckert, J. Presper, Jr.
Collection Title
J. Pres Eckert papers
Series Title
Photographs
Credit
Purchase of the Computer History Museum