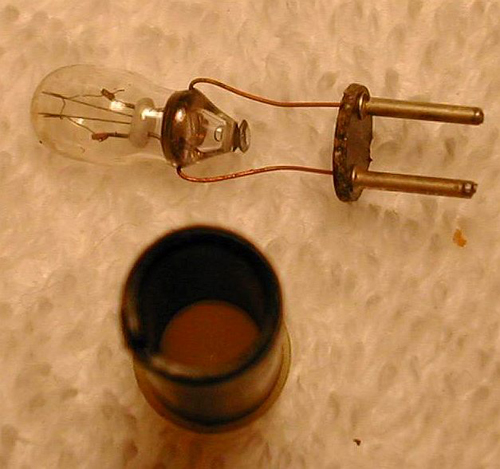 Title
Front panel lamp and holder for the DEC PDP-1
Description
This is a color digital image of a front panel lamp and holder against a white/tan background which looks like it was laid out on a piece of carpet material. The lamp looks heavily corroded but the bulb looks intact.
Date
2004-09
Publisher
Computer History Museum
Place of Publication
Mountain View, Calif., U.S.
Dimensions
49 KB
Format
Electronic image
Category
Digital Image; Digital photograph; Identification photograph; Publicity photograph
Subject
PDP-1 (Computer); Digital Computer Corporation (DEC)
Credit
Created by the Computer History Museum PDP-1 restoration team