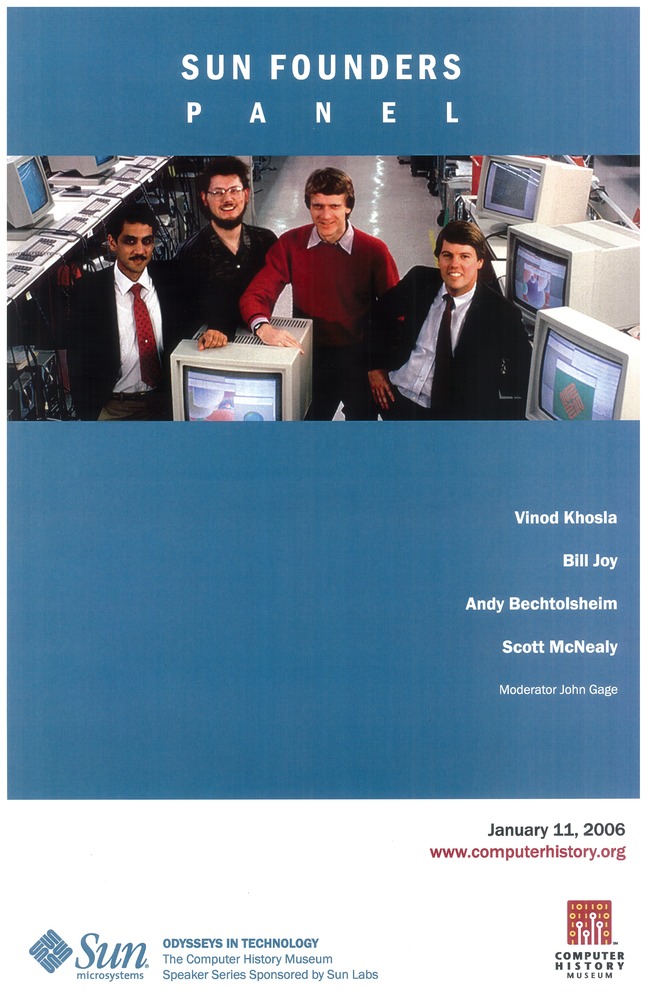 Description
Poster for Sun Founders Panel, held on January 11, 2006, has picture of speakers Vlnod Khosla, Bill Joy, Andy Bechtolsheim, and Scott McNealy standing behind a computer monitor. 1 copy has signatures of speakers.
Date
2006-01-11
Photographer
Khosla, Vinod; Joy, Bill; Bechtolsheim, Andy; McNealy, Scott
Publisher
Computer History Museum
Place of Publication
Mountain View, California
Dimensions
17 x 11 in.
Category
Media