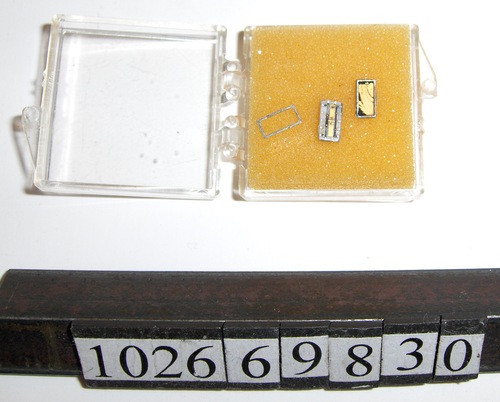 Title
Flying wire type integrated circuit
Date
1959 ca.
Manufacturer
Texas Instruments Incorporated (TI)
Place Manufactured
US
Dimensions
overall: 1/8 in x 1/4 in x 1/8 in
Description
A first generation Solid Circuit die prior to mounting in a package, circa 1960. The separate components on the chip were interconnected by fine gold "flying wires" and electrically isolated from each other by etching air gaps in the silicon.
Category
Component/Semiconductor/IC