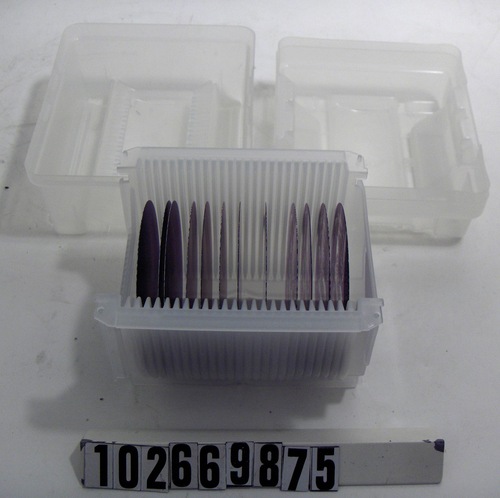 Title
Signetics metal discs in wafer case
Date
1993 ca.
Manufacturer
Signetics Corporation
Dimensions
in box: 4 3/4 in x 6 1/4 in x 6 in
Description
This object consists of 12 metal 100mm wafer-sized discs in a plastic wafer case. Each metal disc reads: "Philips Semiconductors" "Known Around The World" "1993" "Experience THE DIFFERENCE" "Signetics" "SIGnal NETwork electronICS" "1961".
Category
Component/Semiconductor/other
Credit
Gift of Donald F. Liddie Signetics Collection