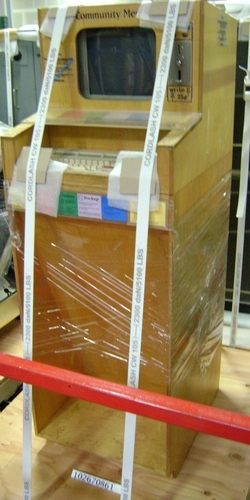 Title
Community Memory terminal
Date
1973 ca.
Manufacturer
Community Memory Project
Dimensions
overall: 59 in x 20 1/2 in x 25 in
Description
There are six sets of instructions behind a plastic covering on the front. Object consists of a monitor, keyboard, and a 25 cent pay coin slot all of which is encased in a wooden case.
Category
I/O/terminal / teletype