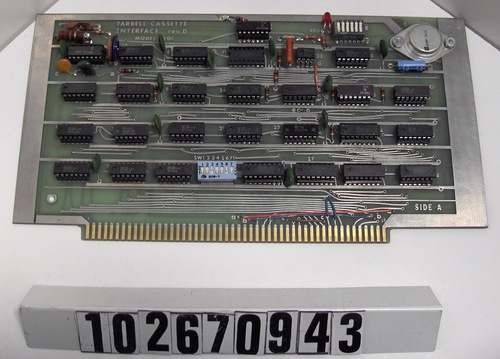 Title
Tarbell audio cassette tape interface circuit board
Identifying Numbers
Model number
1001
Other number
rev. D
Etched on component side of board
Dimensions
overall: 3/4 in x 10 in x 5 1/4 in
Description
There is an ink stamp on the wiring side that reads, "JOHNSON-LAIRD / 15.01, 600 LOLITA GDNS. / MISSISSAUGA, ONTARIO / CANADA (416) 275-5196". There was a Post-it note attached that read, "Tarbell Audio Cassette tape interface (made by the PC Pioneer Don Tarbell)".
Category
Component/circuit board
Credit
Gift of Johnson-Laird Inc.