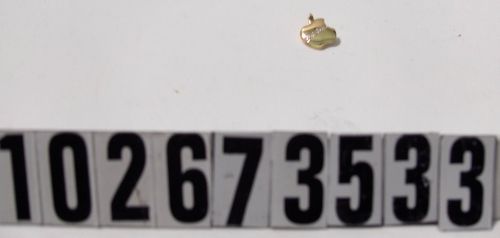 Manufacturer
Apple Computer, Inc.
Dimensions
overall: 1/4 in x 1/2 in x 5/8 in
Description
Gold pendant in the shape of an apple with a horizontal row of five white gemstones across the middle and a metal loop on the back. Back says "cTo, 1BK". There is a small scuff mark below the middle of the row of stones.
Category
Ephemera/other
Credit
Gift of Mariou Kenworthy