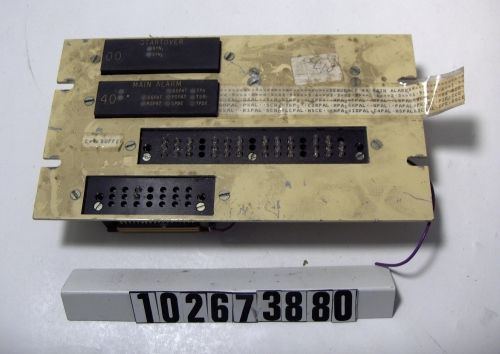 Title
MIT TX-2 indicator panel
Date
1958 ca.
Manufacturer
Massachusetts Institute of Technology (MIT)
Place Manufactured
U.S.
Dimensions
overall: 2 in x 9 1/2 in x 5 1/4 in
Description
Object is a metal panel bearing a large number of small indicator lamps. Taped on is a typewritten label headed "SEQUENCE 40 MAIN ALARMS" with many legends explaining the lights such as "PSAL".
Category
I/O/console / panel