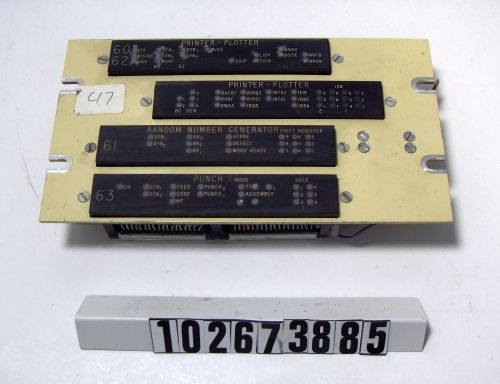 Title
MIT TX-2 indicator panel
Date
1958 ca.
Manufacturer
Massachusetts Institute of Technology (MIT)
Place Manufactured
U.S.
Dimensions
overall: 2 in x 9 1/2 in x 5 1/4 in
Description
Object is a metal panel bearing a large number of small indicator lamps. Some legends, e.g. "PRINTER-PLOTTER" and "RANDOM NUMBER GENERATOR". A paper label has "47".
Category
I/O/console / panel