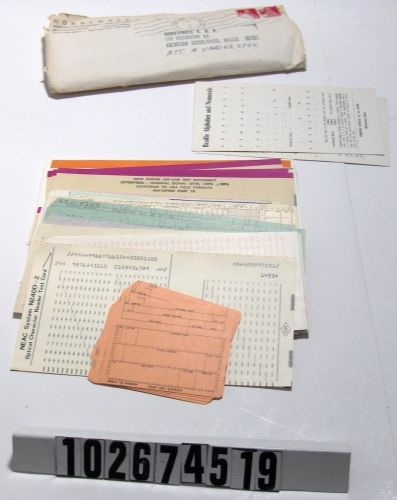 Title
Examples of punched and mark sense cards
Manufacturer
Honeywell Information Systems, Inc.
Dimensions
overall: 1/2 in x 8 in x 4 in
Description
Object consists of various punch cards and mark sense cards. Includes 8 System 3 cards, 25 data processing test cards, 20 Univac punch cards, 3 microfiche cards, 4 blank cards, 8 blank Mark Sense cards, 2 braille sample cards and 3 OCR test cards. All cards were in an envelope to Honeywell sent from the person in charge at Metropolitan Life.
Category
I/O/punched card