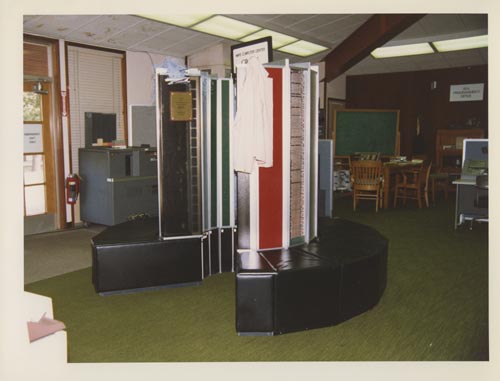 Title
LLNL Computer Museum - CRAY - 1
Publisher
Lawrence Livermore National Laboratory
Place of Publication
Livermore, CA, US
Dimensions
overall: 8 1/2 in x 11 in
Description
Color image from LLNL Computer Museum CRAY-1 exhibit. The computer is in center of room with other artifacts scattered around walls of the room.
A conference table with green board is in the background. One of the component covers has been removed to show wiring. A lab coat is
hanging on the frame. Plaque on side: "Donated to Lawrence Livermore National Laboratory Compute Center Museum by Cray Research Corporation July 25, 1989"
Category
Photograph