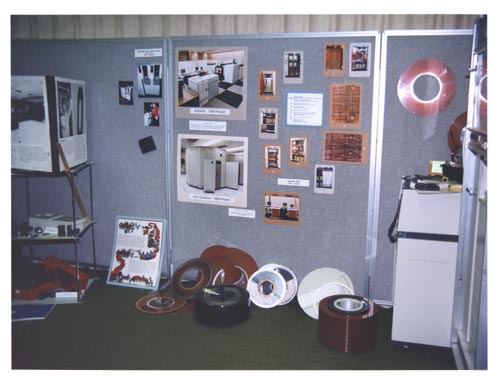 Title
LLNL Computer Museum - Disk Exhibit
Description
Color image from LLNL Computer Museum. This exhibit has a wall partition with pictures of several disk drives from different manufacturers.
On the floor in front of the partition are disk packs, and individual disk platgters. To the right is an IBM Photostore exhibit and a wall plaque
describing the IBM Photostore.
Publisher
Lawrence Livermore National Laboratory
Place of Publication
Livermore, CA, US
Dimensions
overall: 8 1/2 in x 11 in
Category
Photograph