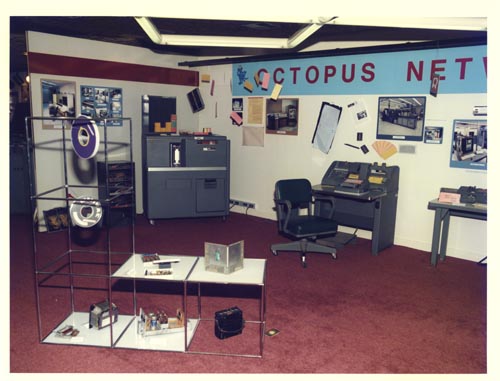 Title
LLNL Computer Museum -- Octopus Network Punched Card display
Date
1984 ca.
Publisher
Lawrence Livermore National Laboratory
Place of Publication
Livermore, CA, US
Dimensions
overall: 8 1/2 in x 11 in
Description
Color image from LLNL Computer Museum's Octopus Network exhibit.of PunchedCard artifacts. There is an IBM 029 keypunch in right center of image. On the right is a manual keypunch machine. On the walls are pictures of computer installations with punch cards displayed. In the center of floor is a standalone display with tapes and other artifacts. In the background center is an unidentified card machine.
Category
Photograph