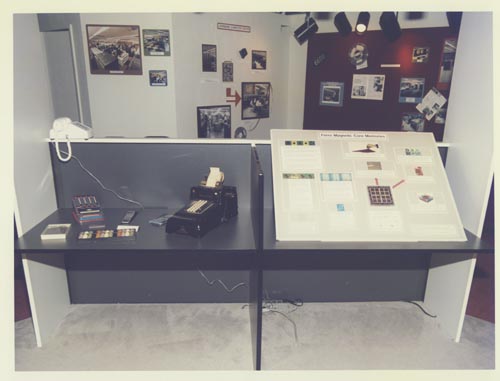 Title
LLNL Computer Museum -- NCC exhibits
Date
1984 ca.
Publisher
Lawrence Livermore National Laboratory
Place of Publication
Livermore, CA, US
Dimensions
overall: 8 1/2 in x 11 in
Description
Color image of some Lawrence Livermore National Laboratory's exhibits at the 1984 National Computer Conference. In the foreground are two cubicle exhibits the one on the left has an adding machine, abacus, pocket calculator, etc. the one on the right has a poster "Ferro magnetic Core Memories" showing various topics regarding core memories. In the rear is the Livermore Computing center exhibit.
Category
Photograph