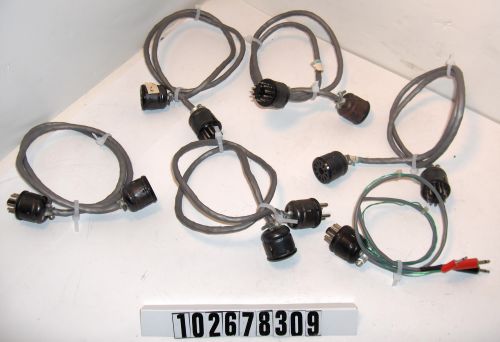 Manufacturer
SCELBI Computer Consulting- Inc.
Dimensions
overall: 4 in x 9 in x 12 in
Description
Object consists of six cables with round connectors on each end. Four cables have one male and one female, 11-pin connector. One cable has four-pin connectors. One cable has a eleven-pin male connector and the other end has three audio connectors, possibly for the cassette interface.
Category
Component/cable