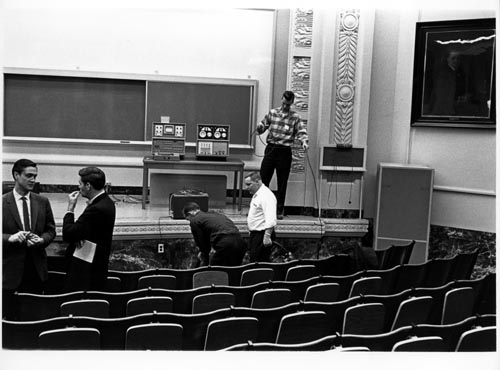 Title
Setting up Linc Computer demonstration
Date
1960 ca.
Publisher
Massachusetts Institute of Technology (MIT). Lincoln Laboratory
Place of Publication
Lexington, MA, US
Dimensions
overall: 8 in x 10 in
Description
Black and white photograph with technicians setting up LINC computer on the stage of an auditorium, Wes Clark is talking to man
standing in the first row. On the wall is this image on a poster. Verso: #1672 in ink.
Category
Photograph
Credit
Courtesy of Gwen Bell