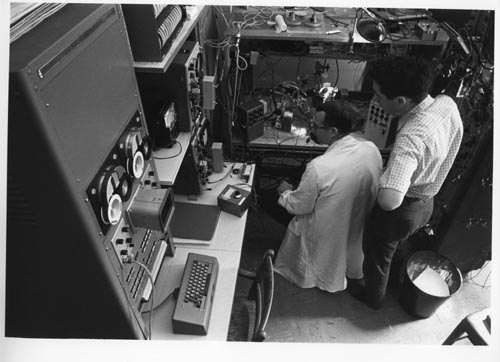 Title
LINC in laboratory environment
Date
1960 ca.
Publisher
Massachusetts Institute of Technology (MIT). Lincoln Laboratory
Place of Publication
Lexington, MA, US
Dimensions
overall: 8 in x 10 in
Description
Black and white photograph of two men working in a labortatory environment, One man in white lab coat is sitting looking at an instrument while the other is stanging to his read also looking at the instrument. The LINC is on the left while to the rear is a laboratory bench with several pieces of electronic equipment. .
Category
Photograph
Credit
Courtesy of Gwen Bell