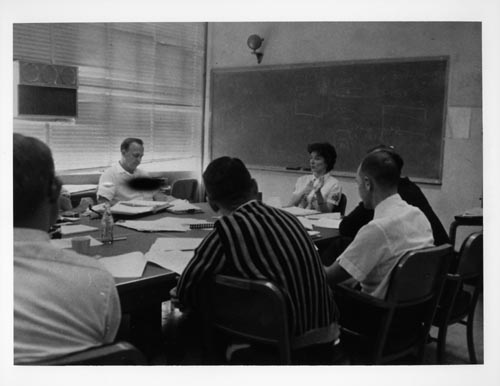 Title
Discussion at a LINC employee meeting
Date
1960 ca.
Publisher
Massachusetts Institute of Technology (MIT). Lincoln Laboratory
Place of Publication
Lexington, MA, US
Dimensions
overall: 8 in x 10 in
Description
This is black and white photograph of a group of LINC developers. The room has a black board with diagrams dimly visible. A coke bottle is in center of the table along with scattered papers. A window air conditioner is also visible.
Category
Photograph
Credit
Courtesy of Gwen Bell