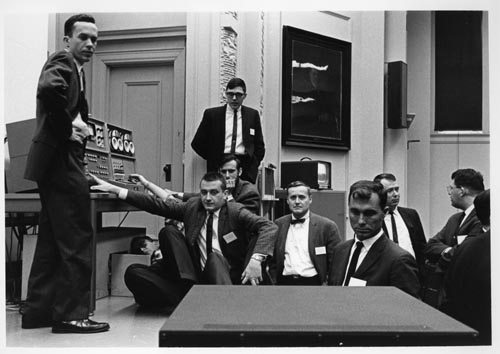 Title
Group of people at LINC demonstration
Date
1960 ca.
Publisher
Massachusetts Institute of Technology (MIT). Lincoln Laboratory
Place of Publication
Lexington, MA, US
Dimensions
overall: 8 in x 10 in
Description
This is black and white photograph of a group of people in LINC demonstration area. They are looking at an unidentifiable cabinet in the foreground. The men are all wearing nametags. One man is laying on the floor with his head visible above a small open door. Charles Molnar is visible in the right rear of the group.
Category
Photograph
Credit
Courtesy of Gwen Bell