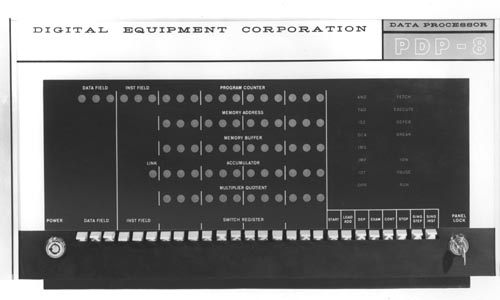 Identifying Numbers
| | | |
| --- | --- | --- |
| Other number | #1026 | Verso pencil |
| Other number | P2588 | Verso pencil |
Dimensions
8 x 10 in.
Description
Black and white. Front view of panel for PDP-8. Has keys for power and panel lock (Key inserted).
"Digital Equipement Corporation Data Processor PDP -8" Has a set of toggle switches for " data field, inst field,switch register, start,
load add, dep,esam,cont, stop, sing step, sing inst."
Category
Photograph
Credit
Courtesy of Gwen Bell