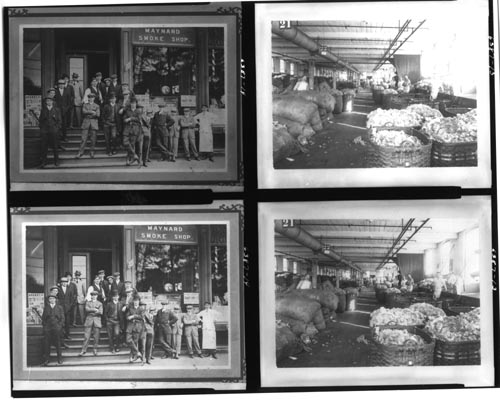 Title
Maynard Smoke Shop and Mill floor
Description
Black and white contact prints. Two images with two copies of each with different contrast. One shows group of men standing in front
of the Maynard Smoke Shop. The other is a floor at the mill showing raw cotton in baskets and bales with some men standing in the bgackground
The best of each image is used in the book. On verso a postit with (crop all but group on stairs) - 2 slides.
Dimensions
overall: 8 in x 10 in
Category
Photograph
Series Title
Digital at Work - pages 12 & 13
Credit
Courtesy of Gwen Bell