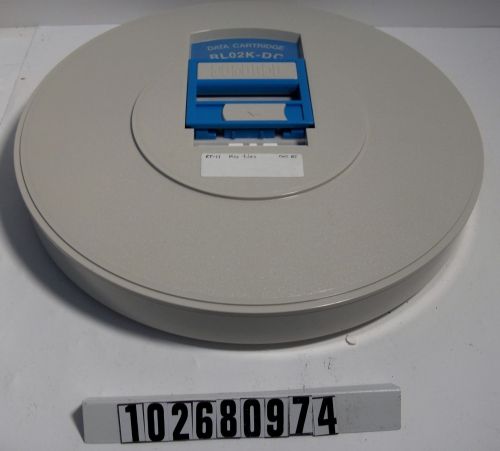 Title
Data Cartridge RLO2K-DC
Description
Object consists of data cartridge, instruction sheet for "Shockwatch" and original packaging and box. Label on outside of cartridge reads, "RT-11 Max Files Oct. 85". Shipping label on outside of box indicates it was shipped to "Wyle Kadex Corp." "Customer purchase order 1067"
Manufacturer
Digital Equipment Corporation (DEC)
Identifying Numbers
Model number
RLO2K-DC
Other number
00116322
On label on outside of box.
Other number
51003326 6-22-83
Purchase order number on box.
Serial number
ZG0D3
On label on outside of box.
Dimensions
overall: 2 1/4 in x 15 in x 15 in
Category
Memory/disk
Credit
Gift of Robert Bruce