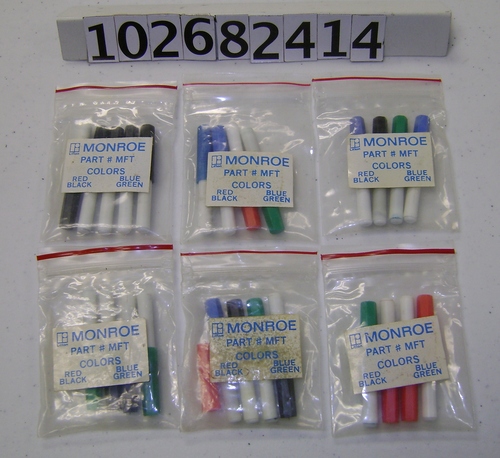 Title
1860 Statistical Programmable Printing Calculator spare parts
Manufacturer
Monroe Calculating Machine Company, Inc.
Dimensions
overall: 1/4 in x 2 3/4 in x 3 1/2 in
Description
This object consists 10 black ink pens, 6 green ink pens, 4 red ink pens, 5 blue ink pens, and 1 red ink cap for a statistical programmable printing calculator. There are between 4 and 5 pens in each bag (6 bags total) with a Monroe label. Also included is 2 IBM brushes and a IBM Selectric type ball.
Category
Component/other