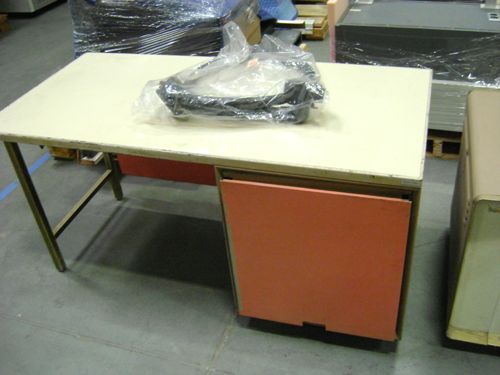 Title
Recomp II Desk with Paper Tape Punch and Reader
Manufacturer
Autonetics Division of North American Aviation, Inc.
Place Manufactured
U.S.
Dimensions
overall: 28 1/4 in x 56 1/2 in x 27 in
Description
This is a desk for use with the Recomp computer. At the lower right is a cabinet which holds a paper tape punch and paper tape reader. The cable which connects the Recomp CPU and Recomp Control Panel.
Category
I/O/paper tape
Credit
Gift of Karl Kirk