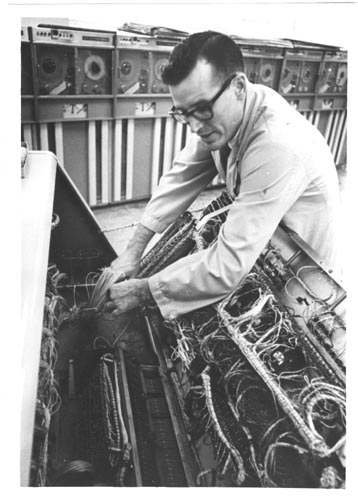 Title
Univac - Tear Down - Folder
Dimensions
overall: 7 in x 5 in
Description
B&W image of a man taking apart an Univac device. There is a row of tape drives in the background.

This is the target image for a folder of 8 7"x5" B&W images of various Univac devices, some with people. It also contains 18 4"X5" b&w images of
Univac devices with some people.
Category
Snapshots
Credit
Courtesy of Gwen Bell