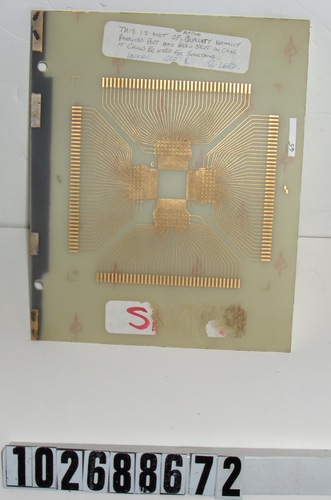 Description
Object is a fiberglass board with a pattern of leads, described by donor as:
This is a very high density testing board for a large package, containing
160-pins at the center point.

A label on the board reads "This is not of plating quality normally produced but has been sent in case it could be used for something. UNIVAC .020" C/L 156-LEAD"
Identifying Numbers
| | | |
| --- | --- | --- |
| Other number | 65 | Donor key number |
Dimensions
overall: 1/8 in x 7 1/4 in x 8 7/8 in
Category
Component/module
Credit
Gift of SEMI