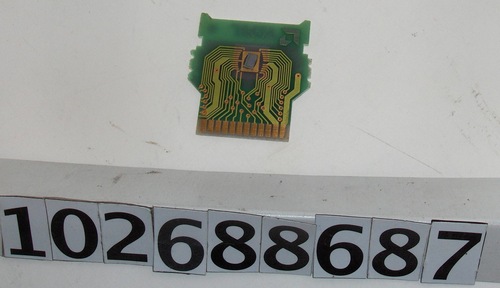 Title
Atari game cartridge PCB
Date
1972 ca.
Manufacturer
Atari Computer Corp.
Dimensions
overall: 1/8 in x 1 3/4 in x 1 7/8 in
Description
Object is a small PC board with a chip attached, described by the donor as follows: #30- This is an Atari game cartridge of the early 1970s, demonstrating the growing importance of direct chip-on-PC board packaging. The cartridge was manufactured by Advanced Micro Devices.
Category
Game
Subject
Electronic; semiconductor
Credit
Gift of SEMI