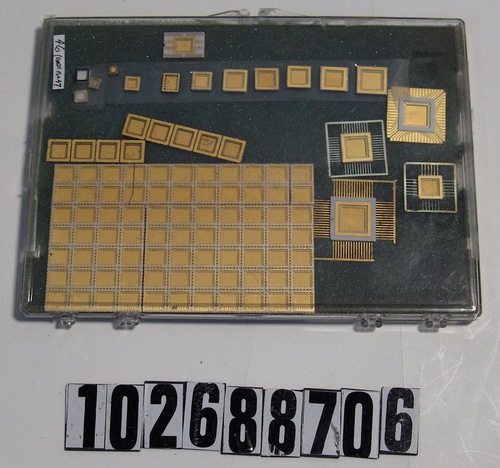 Title
Ceramic and quad chip carriers
Dimensions
in box: 1/2 in x 7 1/8 in x 5 1/2 in
Description
Donor wrote, "This collection of ceramic chip carriers and quad flatpaks illustrates the
startling improvement in density, using thick film manufacturing
techniques to produce very small packages with tight tolerances on circuit
traces."

Object shares plastic container with item 47. Handwritten on two carriers are an "8" and a "C".
Category
Component/Semiconductor/other
Credit
Gift of SEMI