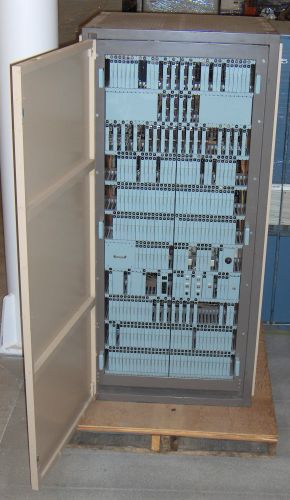 Title
NEAC plug wire unit
Date
1959 ca.
Manufacturer
Nippon Electric Company, Ltd. (NEC)
Dimensions
overall: 69 in x 32 3/4 in x 29 3/4 in
Description
A label attached to the object read "NEAC PLUG WIRE UNIT, " but the label appears mis-leading. Object has two plug panels behind doors on the front and back. There are 11 rows in the front and there are 16 rows in the back. Both panels have 36 slots in each row.
Category
Digital computer/mainframe