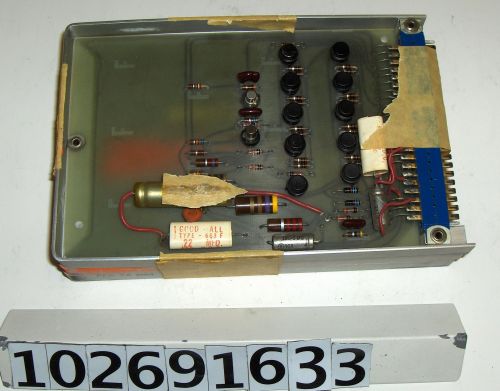 Title
Memory Driver 1989 System Building Blocks
Date
1963 ca.
Manufacturer
Digital Equipment Corporation (DEC)
Identifying Numbers
Other number
FEB 26 1964
Printed on frame of top module
Part number
1989
Serial number
0095358
Serial number
0129023
Serial number
0166560
Dimensions
overall: 1/2 in x 7 in x 4 1/2 in
Description
This object consists of three Memory Driver 1989 modules taped together. The writing on the tape reads "3pcis 1989". There are orange stains primarily on around the frame of the middle module, on the part number end of the bottom module, and the PCB of the top module.
Category
Component/module