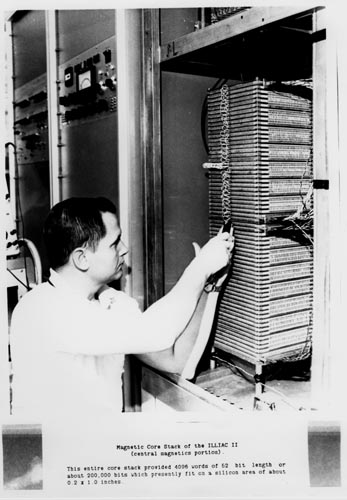 Title
ILLIAC II - Magnetic core stack
Description
This is a black and white image of an ILLIAC II core stack. Shows a man working on the stack.
Recto bottom margin "Magnetic Core Stack 9of the ILLIAC II (central magnetics portion)
This entire core stack provided 4096 words of 52 bit length or about 20,000 bits which presently fit on a silicon area of about 0.2 x 1.0 inches."
Dimensions
overall: 10 in x 8 in
Category
Photograph