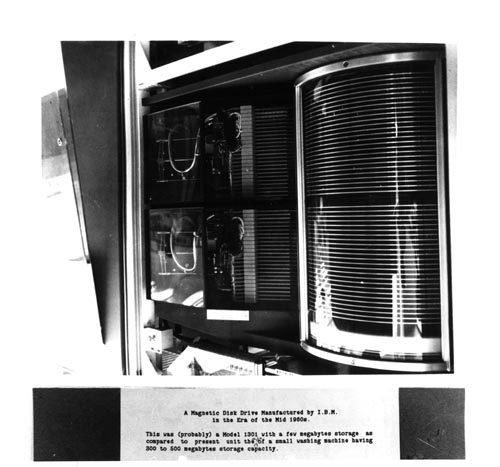 Dimensions
overall: 8 in x 10 in
Description
B&W image of RAMAC disk drive. Close up view of disks and actuator mechanism. Has caution label. Verso: "Magnetic disk drive IBM 1960s"
Recto: Label "A magnetic Disk Drive Manufactured by I.B.M. in the Era of the Mid 1960s.
This was (probably) a Model 1301 with a few megabytes storage as compared to present unit the (size) of a small washing machine having 300 to 500 megabytes storage capacity"
Category
Photograph