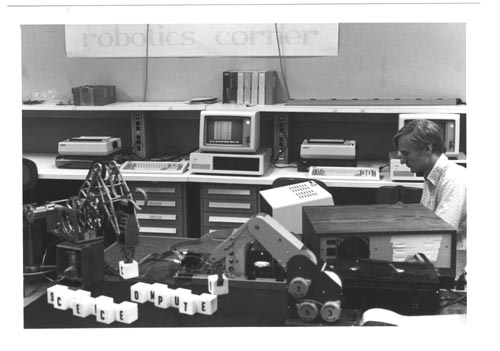 Title
Science Computer Robot
Description
B&W image of a man sitting at a computer terminal with 2 robots in the foreground. One is moving a block to complete
the "C: OMPUTE the other the "R" in COMPUTER SCIENCE.
In the backgorund are two desktop computers with printers.
Verso: " An IEL Project Information Engineering laboratory"
Dimensions
overall: 5 in x 7 in
Category
Photograph