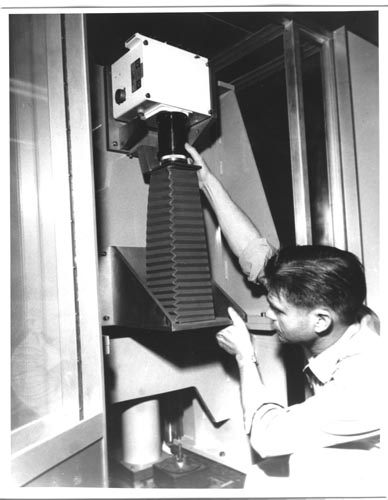 Title
ILLIAC III Optical Scanner Alignment
Description
This is a black and white image of Joe Wenta adjusting the optical scanner alignment.
Verso: "Optical alignment for an ILLIAC III scanner. Scanner's job was to convert optical images into digital signals for processing on the parallel, 2-dimensional picture manipulation unit ("stalactite array"). Shown: Joe Wenta."
Verso "Scanner research set-up IL 3 Joe Wenta"
Dimensions
10 x 8 in.
Category
Photograph
Credit
Gift of John Toole