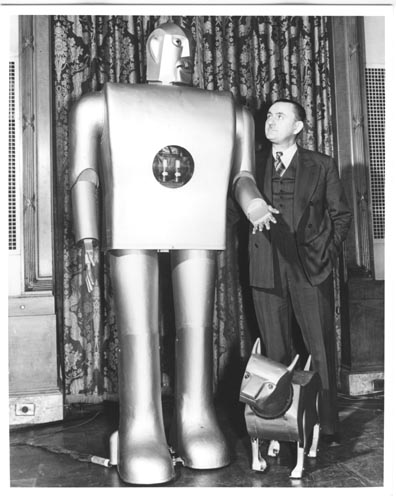 Title
Robots - Electro and Sparko
Description
This is a B&W image of Electro and Sparko with J.M. Barrett creator.
"1940— Westinghouse's Electro and Sparko spokesbots entertain crowds at the World's Fair in New York. These animatronic wonders marked the first time that electric motors were used to power and actuate robots." "O'Reilly Safari great moments in Robot History"
Verso: "Electro, Sparko and J.M.Barrett (creator of Electro & Sparko) @ Westinghouse"
Date
1940
Dimensions
overall: 10 in x 8 in
Category
Photograph
Credit
Courtesy of Gwen Bell