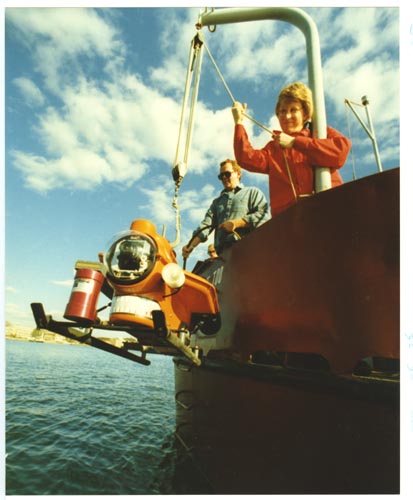 Title
Robot - Benthos Sea Rover
Description
This is a color image of the Sea Rover being launched from ship. One man is holding rope attached to block and tackle attached to Sea Rover while
another is holding the control cable. Right side has blue pencil writing : Reduced to 29% f.5. 2 5/16 x 2 16 D/5/16.
Verso pencil " Sea Rover.
Publisher
Benthos, Inc.
Place of Publication
North Falmouth, MA
Dimensions
overall: 11 in x 8 1/2 in
Category
Photograph
Credit
Courtesy of Gwen Bell