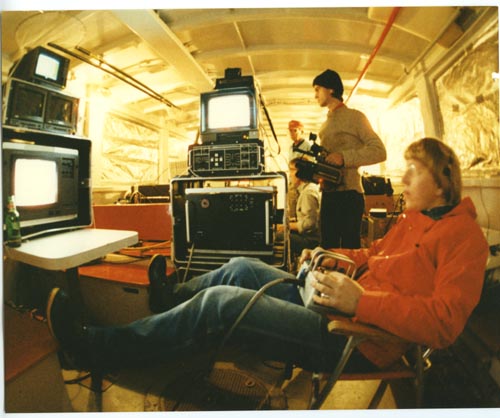 Title
Robot - Benthos Sea Rover Surfacing
Publisher
Benthos, Inc.
Place of Publication
North Falmouth, MA
Dimensions
overall: 10 in x 8 in
Description
This is a color image of the Sea Rover crew in the mother ship's cabin. Shown are the different electronic controls, displays, etc. One of the crew members is sitting with the control box looking at a display. Another crew member has a cam recorder.
Category
Photograph
Credit
Courtesy of Gwen Bell