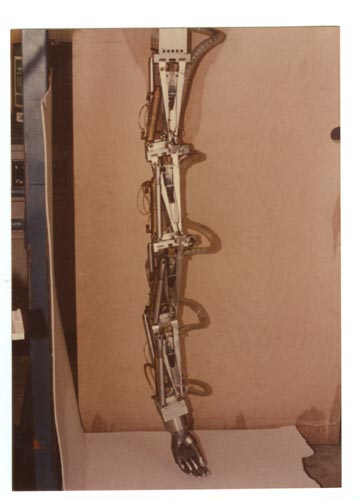 Description
Color (sepia) image of the Minsky Arm. It's "hand " has curled fingers. . A white board has been placed behind the arm
to aid in viewing the arm. The Minsky Arm was created by Marvin Minsky at MIT in 1968. It has 12 single degree freedom joints and a hand.
It was controlled by a PDP-6 computer.
Dimensions
overall: 5 in x 3 1/2 in
Category
Photograph
Credit
Courtesy of Gwen Bell