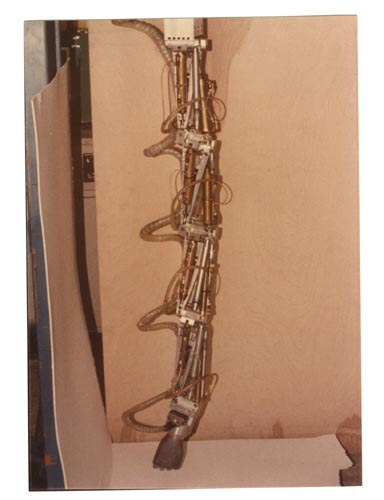 Title
Robot - Minsky Arm close-up
Description
Color (sepia) image of the Minsky Arm. The hydraulic tubing is shown. A white board has been placed behind the arm
to aid in viewing . The Minsky Arm was created by Marvin Minsky at MIT in 1968. It has 12 single degree freedom joints and a hand.
It was controlled by a PDP-6 computer.
Dimensions
overall: 5 in x 3 1/2 in
Category
Photograph
Credit
Courtesy of Gwen Bell