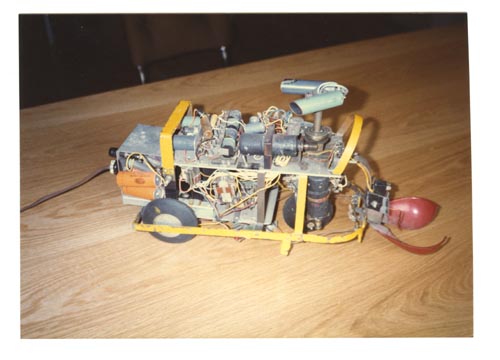 Title
Robot - Squee by Berkeley Enterprises
Dimensions
overall: 3 1/2 in x 4 3/4 in
Description
Color image of the Squee robot .This robot created in 1950 by Berkeley Enterprises to be used at trade shows to "stop" traffic.
It mimics a squirrel taking a tennis ball (nut) to its nest. It has photoelectric cells for "eyes" and a motor controlled "claw" for
grasping the tennis ball.
Category
Photograph
Credit
Courtesy of Gwen Bell