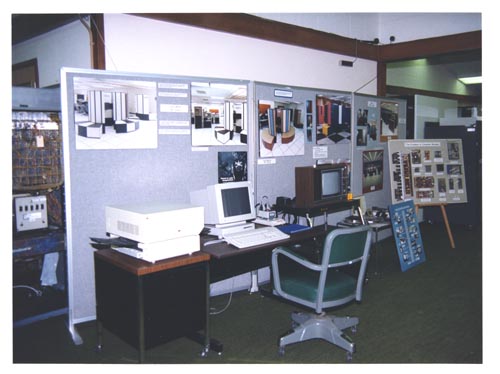 Title
LLNL Computer Museum
Publisher
Lawrence Livermore National Laboratory
Place of Publication
Livermore, CA, US
Dimensions
overall: 8 1/2 in x 11 in
Description
Color image from LLNL Computer Museum exhibit area. In the foreground is a chair chair in front of a table with an Apple Macintosh computer
and printer. To the right is a TV on a stand with a VCR device on self underneath. Next is a display stand with a poster labled " The Evolution of Computer Machines"
On the wall are pictures of various computer systems with descriptive labels.
Category
Photograph