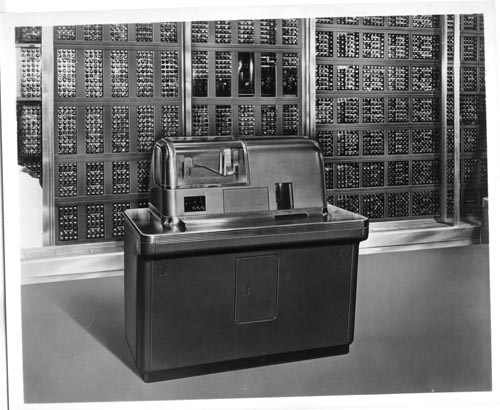 Title
IBM SSEC Card Punch
Date
1948 ca.
Dimensions
overall: 8 in x 10 in
Description
B&W image of an IBM SSEC card punch in front of large array of vacuum tubes.
Verso: "One of the two Card Punches by which results produced by the IBM Selective Sequence Electronic Calculator are recorded. Result data, recorded as holes in standard IBM cards at the rate of 16,000 digits a minute, can be processed rapidly by IBM Electric Punched Card Accounting Machins to obtain printed final reports or tables. ( January, 1948)"
Category
Photograph