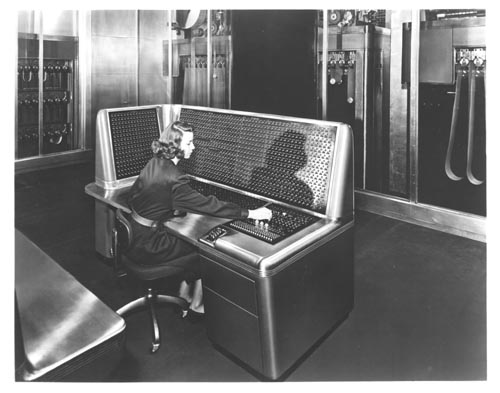 Title
IBM SSEC Control Desk
Date
1948 ca.
Dimensions
overall: 8 in x 10 in
Description
B&W image of the IBM SSEC Control Desk. A woman is seated in front of a desk with a large array of indicator lights, switches, etc.
In the background are three large paper tape readers.
Verso "Console, or operation indicator and control desk for the IBM SELECTIVE SEQUENCE ELECTRONIC CALCULATOR. At all stages of a computation progress may be seen by means of the indicator lights which show not only the unit in operation and the operation being performed, but also the results being achieved. (January , 1948)"
Category
Photograph