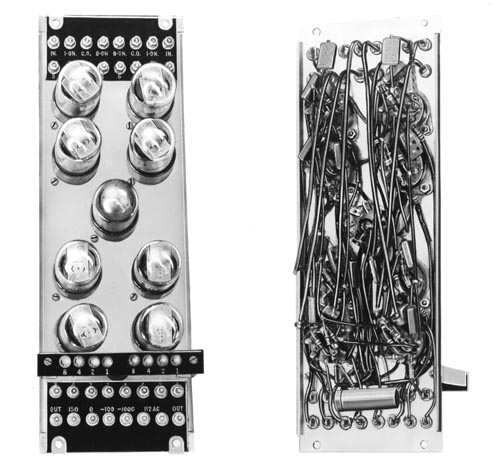 Title
IBM SSEC Vacuum tube panel unit
Description
B&W image of a vacuum tube panel unit fron and rear views. The front view has 9 tubes. At the top is a small panel with connectors and labels.
At the bottom are indicator lights and more connectors. The rear view show components and wiring connecting tthe components to the tube sockets.
Verso: "Top Figure 4b" in pencil.
Dimensions
overall: 8 in x 10 in
Category
Photograph