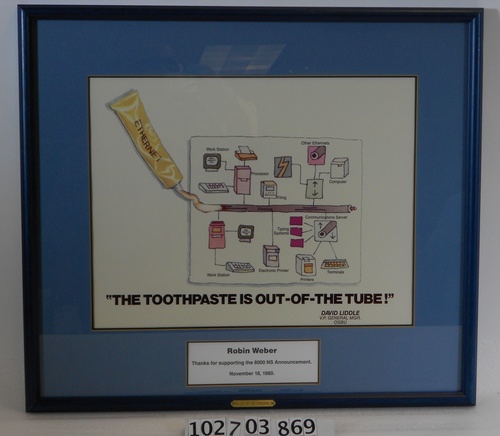 Title
The toothpaste is out-of-the-tube ethernet poster
Date
1980-11-18
Dimensions
25 1/2 x 22 1/4 in.
Description
Framed and matted poster and dedication. The poster has a quote from David Liddle, V.P. General Manager OSBU. There is a dedication below the poster, which says:
Robin Weber
Thanks for supporting the 8000 NS Announcement.
November 18, 1980

Plaque on frame says No. 27 of 30 originals.
Category
Commemorative print
Credit
Gift of Robin Weber